Learning to play the piano is exciting, frustrating, fun, boring, exhilarating and sometimes depressing. This is true whether one is an adult or a child.
After teaching adults for over 40 years, I find these students enthusiastic, resourceful and dedicated. Many piano teachers feel "fossil" is the apt description for adult beginning and intermediate piano students. I use the term mockingly because I know better. I know they can be fluid, flexible, and adventurous if only we will encourage them to be. This site is designed to help both adult students and their teachers find these qualities of freedom in their piano study.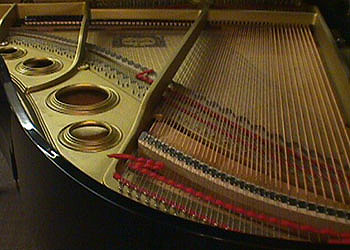 What's New? The Latest Additions.

It is with tremendouns appreciation and gratitude that I can now announce that MusicalFossils.com has received an anonymous donation of $500. When asked for the reason behind the generosity: "I believe in it."
Please note that donations to MuscicaLFossils.com are not tax deductible at the current time. Depending on the volume and size of future donations this could change. Please be sure and check back often for the current tax status.